This item is no longer available but there's always a sunny side.
Check out some of our favorites we think you'll love too.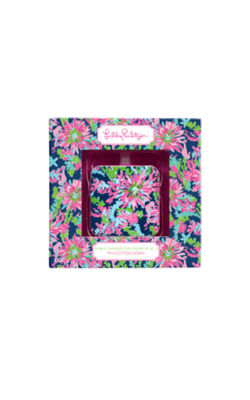 iPhone 5/5S & 6/6 Plus Mobile Charger
iPhone 5/5S & 6/6 Plus Mobile Charger
is rated out of
5
by
12
.
Sold out! This item was so popular, it's no longer available.
iPhone 5/5S & 6/6 Plus Mobile Charger

Description
Check out our iPhone mobile charger. It's printed, of course and will be your ideal iPhone charger on the go!

Mobile Charger For iPhone 5S, iPhone 5C, iPhone 5, iPhone 6, iPhone 6 Plus. Charges Up To 80% And Recharges Through USB 2.0 Connectors. Compatible With Lightning Connectors. Charger Cord Included. Convenient For On The Go Charging. Measures 2 ¼" W by 23/8" H. Imported.
Style #: 550615
Rated

2

out of

5
by
elizah
from
Cute, but doesn't work well
I bought this charger for a class trip. I used it about 3 times, and now it hasn't been charging my phone unless i hold it in a certain position. I am really disappointed, because it was such a cute charger.
Date published: 2015-05-16
Rated

3

out of

5
by
TheTattooedTeacher
from
Buy it for looks not function
Obviously you'd buy this charger because it's adorable, but that's about the end of it. Mine stays charged for less than an hour or two. I've used it twice!
Date published: 2015-04-29
Rated

5

out of

5
by
danielle410
from
Works Great!
Charges fairly quickly and is really convenient! I haven't had any technical problems like others are experiencing. Love it!
Date published: 2015-04-19
Rated

1

out of

5
by
brynnb
from
does not work
i got this for christmas, used it once, and it worked! then, after that, it would not work! I was really upset with it. I would like to exchange it.
Date published: 2015-04-18
Rated

3

out of

5
by
Kelsea160
from
Good, but not great
I received this mobile charger for Christmas in the navy trippin and sippin pattern. It is an okay product, it does the job, but I was not impressed by it. I like how I can charge my phone on the go in a cute Lilly pattern, however in order to do so it takes 3 hours to charge the device itself, and it only charges my phone so much. I also thought when using and carrying the device around town it seems quite bulky. I usually end up just using this at home when all the other chargers in the house are being used. So overall, I rated this product 3/5 stars due to the under-whelming nature of the product.
Date published: 2015-02-04
Rated

1

out of

5
by
cutiebee
from
I would give this 0 hearts !!!!
I bought a charger and at first it didnt work then i was like this is absolutely horrid !! Then it started to work and i was like tis is an amazing charger !! Then after a month my charger didn't work at all and i was like maybe it needs a break. Tonight i try it again and when im pulling it out the PIN breaks off. Total disapointment .
Date published: 2015-01-31
Rated

3

out of

5
by
xxHolly
from
Cute but not really worth it unless you're a die-hard Lilly girl.
Mine is super cute and I will always try to use it, but it's not worth it. I have mine and it worked perfectly when I used it after a week or two when I constantly tried to recharge the battery, it'll start charging for a little bit and then stop charging, so I had to plug it back in and out literally every minute until I got frustrated and gave up. The best way to use this is to use the battery until its completely out of juice, and THEN recharge it using the cord. Other than that, yeah. I would've rather gotten a regular one that works better and decorated with Lilly stickers, but I'm too much of a fan to let this charger go to waste bc it's adorable and I know people secretly get jealous when they see it.
Date published: 2015-01-27
Rated

2

out of

5
by
BeckyP
from
Not what I was hoping for
Unfortunately, I had to return my charger because it wouldn't work properly. It was very cute but unless I was holding it at just the right angle, it wouldn't charge my phone
Date published: 2015-01-22